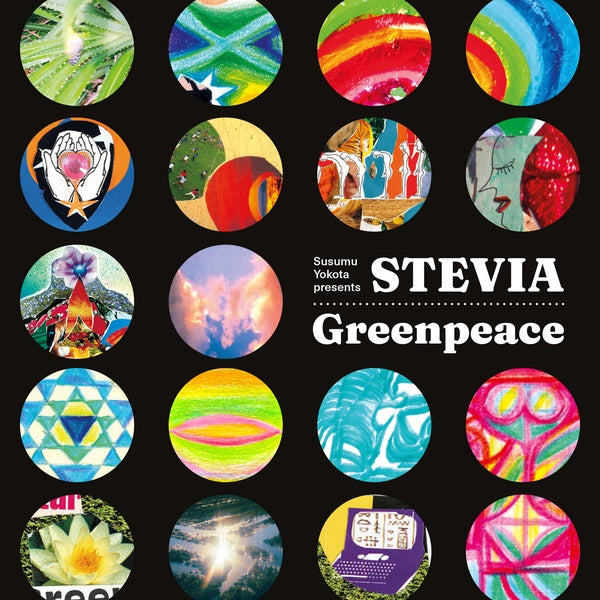 Reissue, originally released on CD in 1998. In 1997 and 1998, the late great Japanese composer, producer, and DJ 
Susumu Yokota
 released two of the most eclectic albums of his decades-long career, 
Fruits of The Room
 (GLOSSY 010LP) and 
Greenpeace
. Recorded under his 
Stevia
 alias for Tokyo techno pioneer 
DJ Miku
's Newstage Records/NS-COM, they were Yokota-san's homage to the foundational days of club music in Japan. Glossy Mistakes present the first official vinyl editions of 
Fruits of The Room
 and 
Greenpeace
, originally released on CD during the golden days of the format. Packaged in reimagined cover artwork created by the celebrated Japanese visual artist 
Masaho Anotani
, these two albums perfectly capture the diversity at the heart of Yokota-san's oeuvre. Across Greenpeace sees Yokota-san conjuring up a heady concoction of dusty loops, sampledelic breaks, kraut-rock, and psychedelic downbeat. A remarkable listening experience based on the inspired era of a genius. When Yokota-san wrote and produced the music on 
Fruits of The Room
 and 
Greenpeace
 in 1997, he was reflecting on the broader culture that surrounded dance music in Japan in the early to mid-nineties. It was an era when the psychedelic culture of late sixties America, the afterglow of UK acid house/rave, the new age movement and cyberpunk dovetailed together. Within DJ Miku and Yokota-san's social circles, the thinking of 
Timothy Leary
, 
Ram Dass
, 
Allen Ginsberg
, 
Jack Kerouac
, and 
William S. Burroughs
 electrified the air. By 1996, the moment, brilliant and blinding as it was, was over. "We all felt that the rave scene fizzled out," DJ Miku says. As he puts it, there was a collective feeling around him that it had all become too much. From the calm that followed, DJ Miku, Yokota-san and their open-eared peers made the decision to switch tracks and start from scratch. DJ Miku believes that with his Stevia releases, 
Fruits of The Room
 and 
Greenpeace
, Yokota-san wanted to express the sweet and sour nature of the passing of those wild early days and his wish for true peace. "At the time, we saw eye-to-eye, with an implicit understanding of each other," he explains. "Even now, twenty-five years later, I am confident it was like that."